Applied Separations was started in 1987 with the mission to provide sample preparation products to today's analytical laboratory and has become a pioneer and world-wide leader in the use of DNA-free products and Supercritical Fluids in traditional and non-traditional marketplaces. We are leading the charge in making Supercritical Fluids a growing part of the conversation on green chemistry. What used to be a technology intended for extractions of things like caffeine from coffee can now be applied in dozens of areas, including aerogels, metal injection molding, medical implant cleaning, and artifact restoration.
Supercritical Fluids
Applied Separations works with companies in many diverse fields – from NASA and aerogels to Universities for research and artifact restoration to international textile dyeing companies forging the way in water-free dye systems.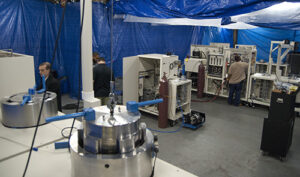 Laboratory Consumables
Applied Separations offers custom filling in certified, DNA-free cleanroom facilities for the contract filling of filters, packings, sorbents (proprietary or generic) in spin baskets, polypropylene cartridges, and 96-well microtiter plates, or any other configuration. We can make specialty cartridges - use your mold or ours.
Applied Separations also manufactures a "standard" line of solid phase extraction consumables ranging from empty cartridges and bulk sorbents to filled cartridges.